Medical consultations
General medical doctor – Family medical doctor – Medical doctor homeopathy
On Brussels
159 / b12 avenue Coghen – 1180 Bruxelles – Belgique
On Braine l'Alleud
26 rue des Archers 1420 Braine l'Alleud – Brabant Wallon – Belgique
---
Consulatiton of Dr. Eduard Van den Bogaert
General medical doctor, family medical doctor, medical doctor homeopathy
Dr. Eduard Van den Bogaert consults at both addresses: Monday, Tuesday, Thursday, Friday
Namely: only in the morning on Braine l'Alleud
New: Dr. Eduard Van den Bogaert can consult by Skype or WhatsApp (make a prior request for an appointment)
---
Medical practice secretariat
Opening of the medical secretaria
Monday: 2 pm – 5 pm
Wednesday: 10 am – 12 am / 2 pm – 5 pm
Friday: 10 am – 1 pm
Tel: +32 (0)2.374.77.70
Email: drevdb@proximus.be
SMS & emergencies only: 00.32.496.50.77.70
Emergency service: 02.201.22.22
Contact the medical secretariat
Please fill in the following fields ( * [Require] )
Note on data protection
The site only stores and processes data concerning you within the framework of a contact (e-mail).
No information is stored on our servers, this data is under no circumstances transmitted to third parties.
---
Practical information
Medical practice in Brussels
By road:
Don't forget your blue disk!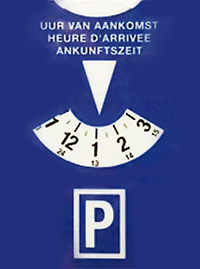 The blue parking disc must be affixed from Monday to Saturday from 9am to 6pm
Parking is free of charge but is limited to a maximum of two consecutive hours
The fee for any vehicle in breach in the blue zone is €25 per half-day
WARNING: Old diesel cars are no longer allowed to drive in Brussels (fines can range from 150 to 350 €).
To know: This provision is valid for the Brussels-Uccle office but does not yet concern the Braine l'Alleud office.
By train:
Arrival: Gare du Midi – then Tram 4 (direction Stalle): Get off at "Héros" stop – first left at the traffic lights going up avenue du tram: av. Coghen
By plane:
Arrival Zaventem: Several trains per hour provide the connection. They have their stop in the basement of the airport: train for Brussels-Midi – then Tram 4 (direction Stalle): Get off at "Héros" stop – first left at the traffic lights going up the avenue: av. Coghen
Arrival Charleroi: Shuttle for Brussels-Mid

More information about the airport:
http://www.charleroi-airport.com
Consultation on Braine l'alleud
Access Braine l'alleud: only by car
---
Paramedical activities